Products that Blew Us Away at CES 2019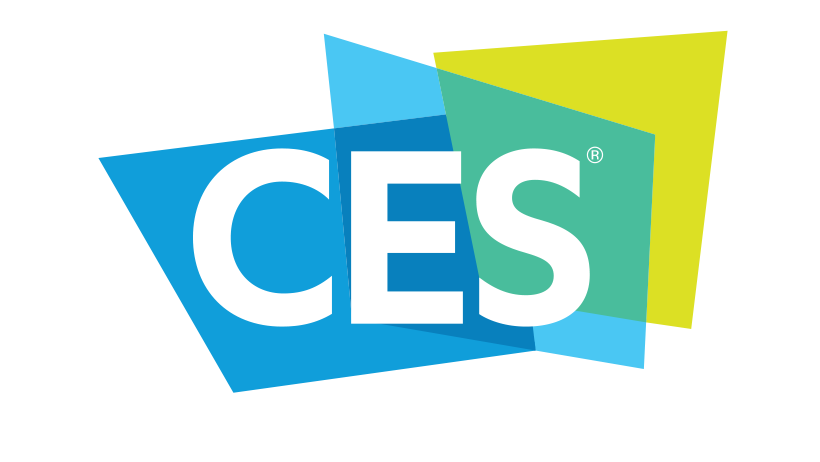 CES 2019 was a show for innovation, creativity, and of course, artificial intelligence. Products from all categories – home goods, wearables, TV's and other consumer goods – incorporated at least some form of AI. Google and Amazon seemed to be the common denominator in nearly every product released at the show. Here's what we found most interesting:
Home Goods
            Many innovative home gadgets, furniture, and décor were released at CES this year, most of which incorporated applications of AI such as voice assistants like Amazon Alexa. The Kohler Smart Bathroom includes a mirror, vanity, light fixtures and yes, a smart toilet. All components of the smart bathroom work with Amazon Alexa, Google Assistant and Apple HomeKit which allow you to control the sound, lighting and temperature in your bathroom through voice commands.
In addition to bathroom accessories, kitchen appliances were also seen at CES 2019. Whirlpool Smart Oven, controlled with Amazon Alexa and Google Assistant, is altering the way we cook, feature by feature.  Some highlighted traits such as the Keep Warm and Smart Slide in Range allow you to control your oven from wherever you are. The Whirlpool App makes cooking easier than ever through Yummly's Guided Cooking including video tutorials and cooking instructions which can be synced to your Smart Range so you don't have to worry about setting the temperature or the timer – it does it for you!
But it doesn't stop there. Home security products were released as well. Comcast xFi Advanced Security released by Xfinity is an AI-powered home security device that connects to your home network to monitor Wi-Fi usage. It uses machine learning to block suspicious activity and notify you of potential threats.
Many home gadgets made an appearance at the show as well. Products in this category included the Eve Energy Strip which turns any device plugged into its power bar in to a smart device. You can plug in any lamp and control it through voice commands with the help of Amazon Alexa and Google Assistant. Other fixtures for the home included smart light fixtures such as the C by GE Smart Bulbs, and smart fans such as the Lutron Caseta Fan Speed Control, both products compatible with Google and Amazon as well.
TV's
LG hit this category out of the park with their R9 Rollable 4K OLED TV which also won a CES 2019 Innovation Award. This TV is of course compatible with Amazon and Google's assistants but what is more mesmerizing is its ability to tuck away when you're not watching TV. With the push of a button, your TV can transform into a decorative piece of furniture and eliminate the appearance of a big black square in the middle of your living room. While the TV is said to be for sale in the second half of 2019, it is also set to be sold at a pretty penny for those interested in buying it. To those not ready to break the bank, proceed with caution.   
Many other smart TV's made an appearance at CES 2019 including Panasonic's GZ2000 4K OLED TV which is compatible with Amazon Alexa and Google Assistant too. Samsung released several TV's which, unless there is no supporting device such as Amazon Alexa, will utilize their own voice assistant, Bixby.
Consumer Goods
            One of the most impressive products released in this class also fell in the wearables category. The Mercedes-Benz – Branded Vivoactive 3 from Garmin takes smartwatches – and driving – to a new level. This watch monitors your heart rate and other bodily functions to determine what mental state you're in. It then communicates with your motor and makes adjustments accordingly. For example, if you're stressed/tired after a day of work it may suggest a "less stressful" route home or offer a back massage and play soothing music.  Talk about travelling in comfort! Where do we sign?
Headphones also fell into this category with the Jabra Over Ear Elite 85h headphones which are compatible with Amazon Alexa, Google Assistant and Apple SIRI – without the need to push a button. The user can simply talk and tell the headphones what they want to do. But this isn't Jabra's only release of a new pair of headphones incorporating AI. The Evolve 65t wireless earbuds are Skype-compatible and can filter out background noise in a busy environment. Welcome to uninterrupted Skyping in coffee shops!
Announcements
Google did not disappoint at CES 2019. Aside from their interactive ride outside the Las Vegas Convention Centre, they made an exciting announcement regarding their Google Assistant that stole the spotlight from their biggest competitor – Amazon Alexa. The assistant's "Interpreter Mode" was announced and prototyped at the convention centre on Tuesday, January 9th. This function enables users to utilize Google Assistant as an interpreter in conversations with people who speak a different language by simply saying "Hey Google, be my German interpreter" – it couldn't be any easier than this. The mode has 27 languages and is being piloted at several hotel concierge desks as well as smart displays such as Google's Home Hub.
After several days of new and innovative technology, there is only one question left to ask: Who won CES 2019?